Crime-lite® ML PRO
Triage rapide des éléments de preuve pour répondre aux exigences des laboratoires médico-légaux et de la police scientifique très sollicités
Le Crime-lite ML PRO est le premier-né des outils de sélection des éléments de preuve de la nouvelle génération conçus pour répondre aux exigences des laboratoires médico-légaux et de la police scientifique chargés de traiter un grand nombre d'éléments de preuve.
Amélioration de l'efficacité du laboratoire
Recherche et détection de la présence d'indices fournissant un profil génétique
Examen d'éléments sous des sources de lumière dans les spectres ultraviolet, visible et infrarouge pour localiser la présence d'éléments de preuve. Manœuvrez aisément le ML PRO au-dessus des indices en utilisant la fonction automatique en un seul clic ou les commandes manuelles pour sélectionner les combinaisons de source lumineuse et de filtre.
Capture d'images UV-Visible-IR
Capture des images fixes de haute qualité en utilisant un appareil photo sensible aux spectres Visible/IR avec optique intelligente. Effectuez un zoom avant et appliquez des mises en valeur de base à l'image, notamment le contrôle de l'exposition et l'inversion de l'image, afin de détecter des éléments de preuve qui seraient autrement passés inaperçus.
Marquage des éléments de preuve et création des rapports
Identifiez les zones d'intérêt et marquez les images numériques des éléments de preuve en utilisant la fonction annotations de texte et de forme. Produisez des rapports pour les tribunaux comprenant des informations issues de la chaîne de possession, des images contextuelles, des comparaisons côte-à-côte et des dessins au trait générés par logiciel.
Applications
Monté sur une table ou sur un mur, le Crime-lite® ML PRO est doté de capacités multispectrales, permettant de détecter et de marquer des fluides corporels et d'autres types de preuves médico-légales et criminalistiques, plus facilement que jamais. Associez-les à une sélection automatique de filtres et vous disposez d'un outil de laboratoire vraiment puissant pour examiner et sélectionner rapidement des éléments de preuve dans un cadre criminalistique.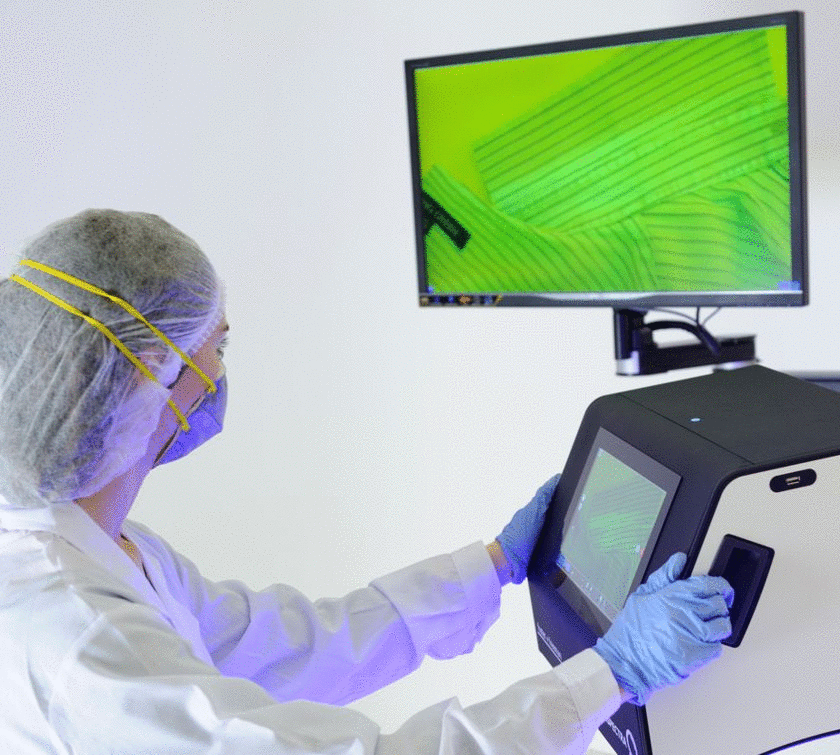 L'examen multispectral des éléments de preuve révèle naturellement les fluides corporels par fluorescence.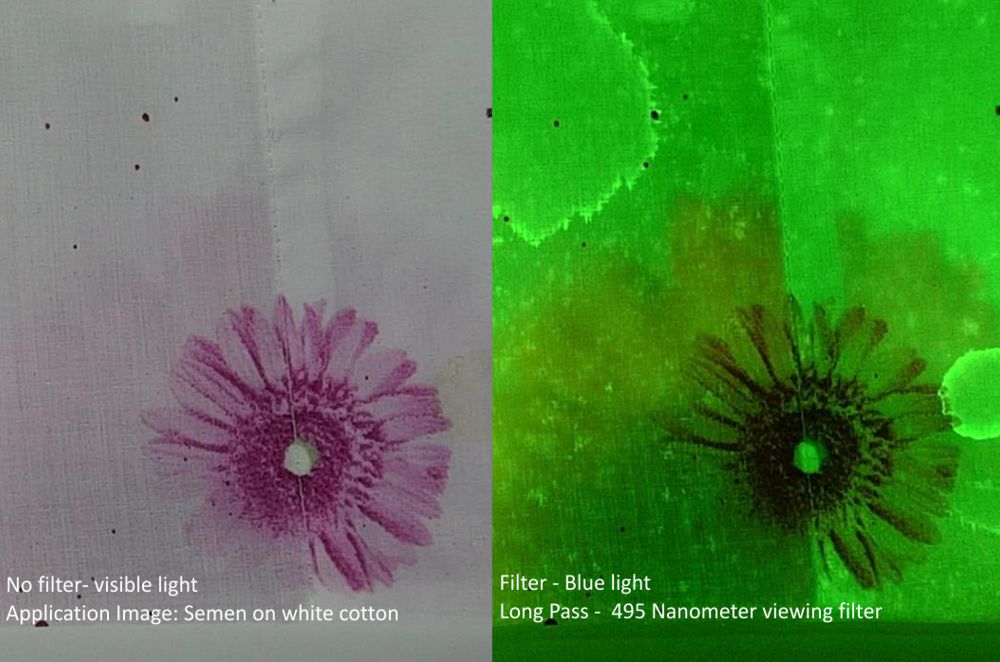 Sperme sur du coton blanc – visualisé sous lumière bleue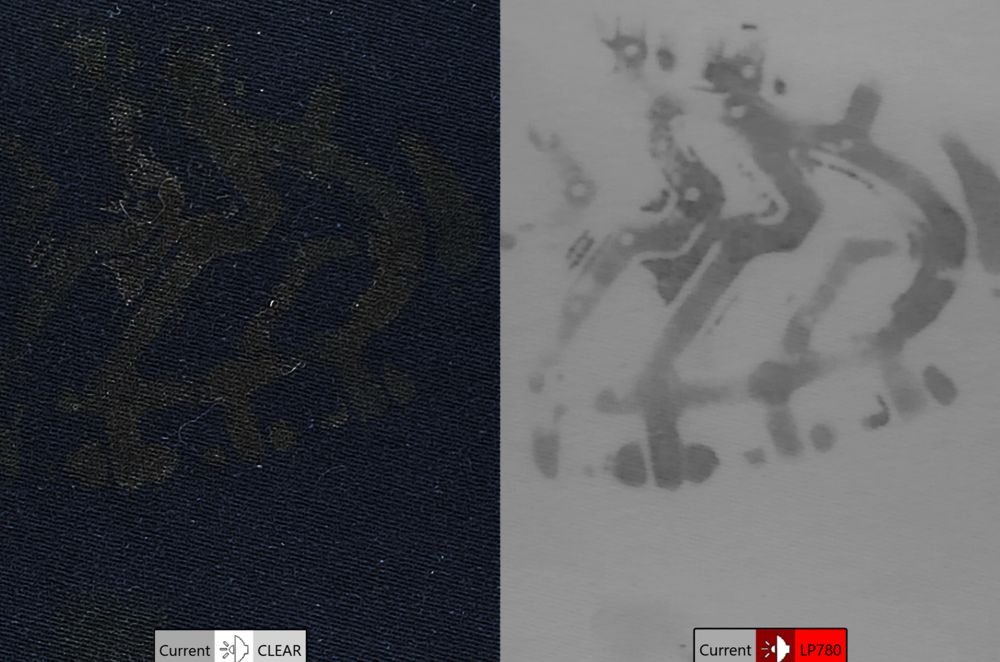 Sang sur du tissu noir – visualisé sous infrarouge
Accessories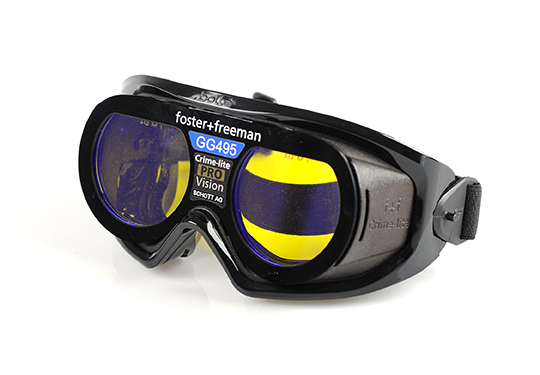 Crime-lite anti-glare viewing goggles and camera filters are essential for the examination and photography of fluorescent evidence and are supplied as standard with all Crime-lite 82S cased sets.
Each anti-glare filter is manufactured from Schott glass with an additional coating to suppress auto-fluorescent emissions from the Schott glass itself, thus ensuring maximum optical performance when using high power light sources.
Download PDF: Anti-Glare Accessories
As standard foster+freeman camera lens filters are supplied with 62mm fittings, other sizes are available on request.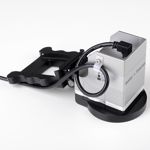 5MP IR sensitive camera
for the visualization and digital image capture of evidence
Attaches to the Crime-lite 82S
Hi-speed USB 2.0 interface
Includes UV, Vis & IR filters
Includes image capture software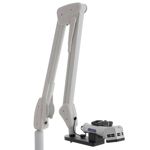 Articulated Arm
for the hands-free operation of the Crime-lite 82S IR
Bench or wall mounted
Reach 132cm
Internal power and USB cables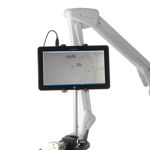 Tablet PC Mount
adjustable mount that clamps tablet PC to Articulated Arm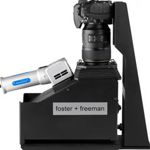 Designed for use with the Crime-lite 82S, the Crime-lite Viewing Box provides a simple solution to a long-standing problem.
When using a high-intensity light source for the examination of fluorescent evidence including latent fingerprints it is often the case that ambient light reduces the visibility of the print. The Crime-lite Viewing Box solves this problem by shielding the fingerprint from all ambient light ensuring optimum visibility.
The Crime-lite Viewing box has pre-cut slots to accommodate Foster + Freeman anti-glare viewing goggles or an SLR camera. Accessories include a camera stand and lens bellows.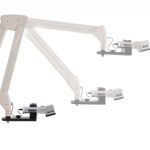 Available for use with all Foster + Freeman Crime-lites, this heavy-duty low-profile articulated arm allows for easy hands-free operation of high-intensity light sources.
Internal power cables can be used to connect the Crime-lite (and optional camera) to an AC mains power outlet without trailing wires.
Crime-lite's are attached via an adjustable clamp.
Available for use with all Foster + Freeman Crime-lites but originally designed for use with Crime-lite 82S IR and Crime-lite ML2 systems (light source, camera, and tablet PC), this robust wheeled cart is ideal for use in forensic laboratories.
The cart is mounted on lockable castors and can be manoeuvred around exhibits. A two-point fixing plate allows for the easy attachment of a Crime-lite articulated arm.
An optional uninterruptible power supply can be used to power equipment with no trailing wires. When not in use the trolley can be connected to an AC mains power outlet to be recharged.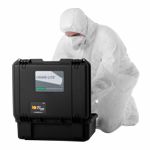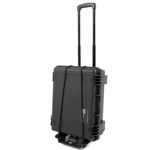 CSI Case
available in a variety of sizes for all Crime-lite forensic light sources.
CSI Case Trolley
for easy transportation of Crime-lite CSI cases.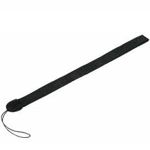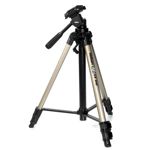 Wrist Lanyard
attaches to handheld Crime-lites to prevent the risk of being dropped.
Tripod
available for all Crime-lite forensic light sources.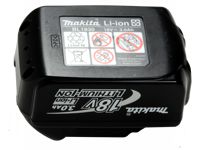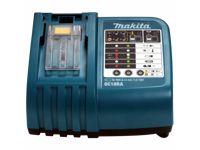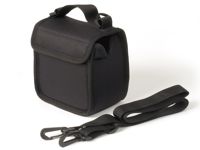 Spare or replacement batteries and battery chargers are available for all handheld Crime-lites. The following components are available for the Crime-lite 82S.
Battery
ORDER CODE: QCL/82S/008B
TYPE: 18V Li Ion rechargeable
Charger
ORDER CODE: QCL/82S/009
CHARGE TIME: 22 minutes
Vehicle Batter Charger
Battery pouch with strap