Crime-lite

®

ML2

Loupe de paillasse avec système d'éclairage à longueurs d'onde multiples, comprenant un module d'éclairage infrarouge.

La source lumineuse Crime-lite ML2 associe la polyvalence des longueurs d'onde multiples, l'éclairage LED de haute intensité à un grossissement bi-oculaire facilitant la visualisation d'une zone large à traiter. Un système idéal permettant l'examen et le marquage d'éléments de preuve de grande taille en laboratoire.
Applications
Vitesse et efficacité accrues
Le Crime-lite® ML2 offre aux examinateurs de la police scientifique une méthode efficace et rapide de sélection permettant d'identifier la présence d'empreintes digitales, de traces de preuve ou d'autres matières biologiques. Pour augmenter considérablement la productivité du laboratoire, il est nécessaire de marquer les zones d'intérêt et d'éliminer les indices dépourvus de preuve.
Recherche au-delà du visible
L'ajout d'un nouveau module LED infrarouge et d'un appareil photo UV-Visible-IR aux fonctionnalités du Crime-lite ML2 permet aux enquêteurs de dépasser les limites du spectre visible lors des examens. Les éléments de preuve qui étaient auparavant difficiles à détecter, tels que le sang ou les résidus de tir sur des tissus sombres ou à motifs denses deviennent très visibles sous éclairage infrarouge dans la bande passante des infrarouges.
Accessories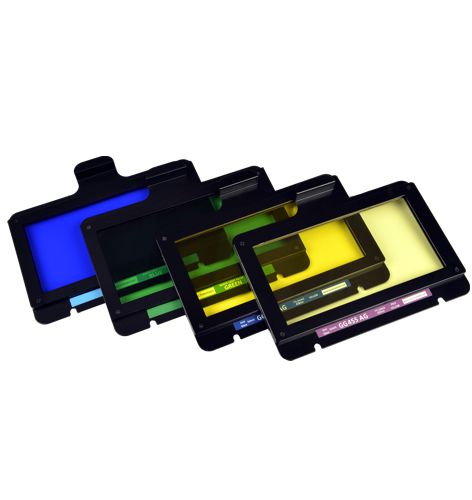 Bandpass Viewing Filters
In addition to the standard filters supplied with the Crime-lite ML2, a selection of Bandpass Viewing Filters, tailored for the examination of specific evidence types, are also available.
415nm for the visualization of blood spatter
530nm for the visualization of body fluids
550nm for the visualization of body fluids
Each Bandpass Viewing Filter is manufactured from Schott glass with an additional coating to suppress auto-fluorescent emissions from the Schott glass itself, thus ensuring maximum optical performance when using high power light sources.
Evidence undergoing infrared examination using the Crime-lite ML2 IR module is visualized using an IR sensitive camera attachment with live video images being displayed on a PC monitor.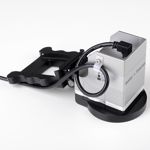 5MP IR sensitive camera
for the visualization and digital image capture of evidence
Attaches to the Crime-lite 82S
Hi-speed USB 2.0 interface
Includes UV, Vis & IR filters
Includes image capture software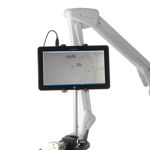 Tablet PC Mount
adjustable mount that clamps tablet PC to Articulated Arm
Available for use with all foster+freeman Crime-lites, this robust wheeled cart is ideal for use in forensic laboratories.
The 70x60x70cm unit is mounted on lockable castors and can be manoeuvred around exhibits. A two-point fixing plate allows for the easy attachment of a Crime-lite articulated arm.
An optional uninterruptible power supply can be used to power equipment with no trailing wires. When not in use the trolley can be connected to an AC mains power outlet to be recharged.